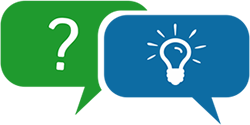 Thinking of investing in bespoke software for you business? Ask these 5 simple questions and make sure you make the right decision for your business.
1. Is the software flexible enough to meet our needs?
Depending on your needs an off-the-shelf product might work for your business. However if you need more tailored functionality then you'll need to look at a bespoke solution.
The key is to write down your needs and decide which ones your new software must meet. This is your checklist when looking at the options available. 2. Will the software cope as we grow?
The software you choose to invest in must work for your business right now but it also must be scalable enough to support your business as it grows. The last thing you want to be doing is going through the process again during a period of growth – you'll want to be relying on your software not replacing it!
3. What determines how the software is priced?
Software can be bought outright, be licensed on a per user or per site basis, follow a subscription model or be free-to-use with paid support. Find out exactly what you are getting for your money and what the ongoing costs will be before you part with a penny.
If you don't understand what the total cost of owning your new software is from the start you won't be able to measure its impact or value later.
4. How is the software supported?
Even if you choose an off-the-shelf product you will need some level of support. There are costs to consider of course but most important is understanding how you will access the support on offer.
Think about how quickly you would need a problem solving or a question answering and ensure the support offering meets your needs. Wherever possible you should require that the vendor agrees to a Service Level Agreement.
5. Are the people selling you the software technical people?
key to any decision making process is having all the facts at your disposal. When choosing the right software for your business you need to be sure that the people selling you the software really understand your needs.
Make sure that you have spoken to someone that has fully understood your business and your needs. If you need a second option always get one – it's better to be over cautious now and be sure you invest your money in the right software for your business.
---
Give us a call on 01246 541920 to talk about your software project, ask any questions or arrange a demo of Magnifica's Fibre framework – our leading software platform that combines the benefits of a product with the flexibility of bespoke software development.