Discover How You Can Reduce Repetition in Your Business. A fun, interactive workshop where you'll learn the basics of coding from 2 expert software developers. You'll leave the session with a greater understanding of how the internet works having coded your very own Google Apps Add-On! All in 2 hours.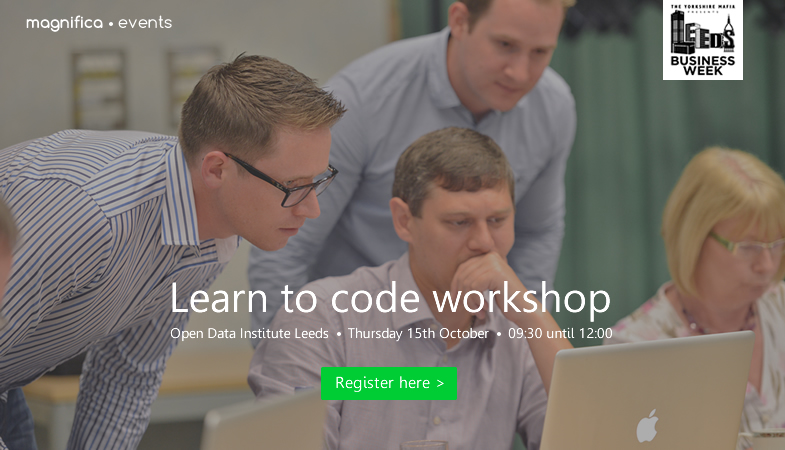 Don't worry – absolutely no experience is needed to take part in the workshop. We'll keep it simple!
Coding isn't just about sitting in front of a computer for hours on end. In fact, today code is everywhere in both our personal and business lives. knowing a bit about how to code will give you a unique perspective on understanding and solving all sorts of problems. It will also give you the confidence to communicate with software people like Magnifica, if and when you need to in the future.
The workshop is interactive and informative and will see you writing your own code within 1 hour! At the end of this Free Workshop you will have built a Google Apps Add-On that you can take away and use immediately in your own business.
To get the most out of this workshop we recommend that you bring your own laptop so that you can participate in the hands-on parts of the Workshop.
Coding is really creative and intrinsically social – we all know that a problem shared is a problem halved. Software developers work best in teams, so be prepared for some group work on the day.
Register today
Via Eventbrite or the Leeds Business Week website.