Having previously delivered a Learn to Code workshop teaching the basics of html and css we decided to step things up a gear for Leeds Business Week. With most businesses now understanding automation is the key to increasing efficiency our latest workshop aimed to showcase the power of code in every workplace.

The workshop was designed to give attendees practical programming skills they could take away and use in their own organisation.
The workshop
The 2 hour workshop saw attendees write a Google docs add-on from scratch. They learnt the basics principles of writing code meaning they were able to make use of variables, loops and if statements in their program.
The challenge we set was to automate a previously manual business process for a fictitious company called "Camel Grooming Uk". The data was stored in a spreadsheet however there was a daily admin overhead in manually preparing the day's routes.
By the end of the session all attendees had written code to automatically generate personalised route maps and itinerary information for each mobile groomer. Writing a function to generate a Google doc for each employee that included a dynamically generated map with job markers and a list of addresses (and Camel names) below.
There were audible "yeses" and fist pumps as people realised the power of code. Code that they had written to automate a business process.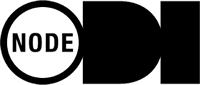 As part of Leeds Business Week we held the event at ODI Leeds who were brilliant hosts - great venue if you are ever looking to hold an event in Leeds.
What people thought
Thanks for running the workshop - it was a great snappy introduction into the world of coding. For me, it re-itroduced me to the joys and challenges of writing real code. I look forward to doing more over the coming weeks and months.Rhys Davies - Leeds Institute for Data Analytics
The learn to code workshop was inspiring. I didn't realise just how much was possible with code, especially in terms of automating admin and making my workplace more efficient. Hope to be able to work with Magnifica again in the future.Helen Barlow, Design Director One Line Studio.
Future events
We are planning a series of future events so keep an eye out and be sure to attend, we'd love to meet you.
Looking for a bespoke tech workshop or maybe you would like senior management to understand a bit more about code? Give us a call on 0114 3863186 and lets talk.